When Rayleigh was 2 her grandparents bought her a bike for Christmas. A red Disney Cars themed bike. This bike is magical… all four Forrester kiddos have learned to ride on two wheels with this bike. I have taught several friends' kids how to ride on it, and we have even loaned the bike to friends to help get their kids over the hump and riding solo on two wheels. Obviously it isn't really magical, but the balance and width of the tires make it a perfect beginner bike.
Flash forward ten or so years, we were looking for pandemic friendly spring activity/sport for the kids. A neighboring town had a relatively new program on offer – Saratoga Shredders – a girl focused mountain biking club and team. Beginner friendly, no special equipment required (her existing helmet and second hand bike would fulfill the requirements), racing optional (a bonus in a new activity), and as biking is non-contact and outdoors it passed my pandemic-related requirements.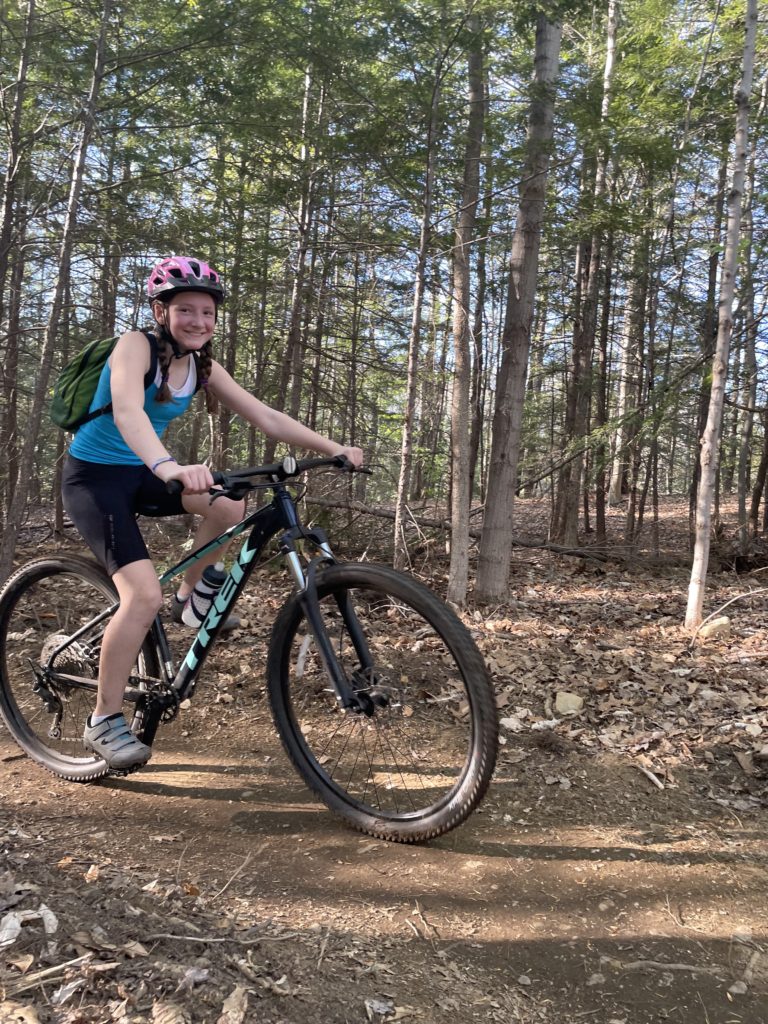 The first 2 days of rides were a 45 min car ride each way. During those first 2 practices my 11 year old fell in love. She was happy, and excited, and bubbly the whole way home – if you have never had, or haven't recently had a tween girl… those 3 characteristics are sometimes… well hidden under a whole lotta sass and attitude.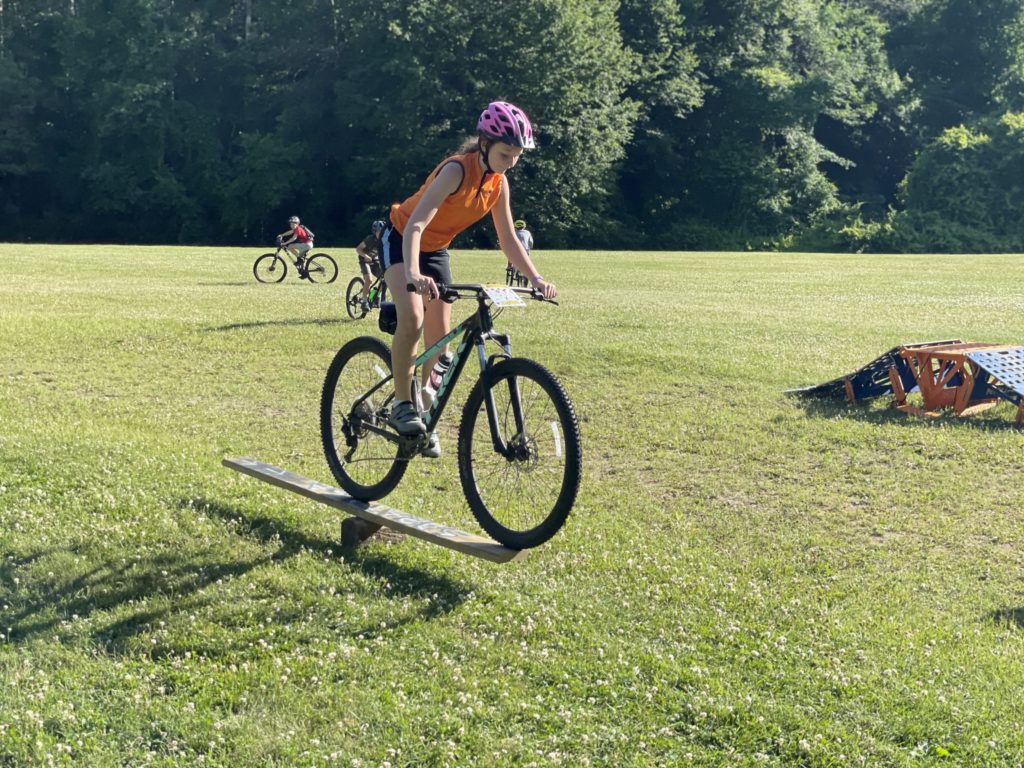 RK had been riding a bike for years–but ramps, big roots, slippery rocks, and gravity cavities were all new obstacles. She crashed some, came home dirty, sweaty, and generally a bug eaten mess. But she was pushing herself, she was encouraging others, and most importantly she was gaining self-confidence in her riding and in life.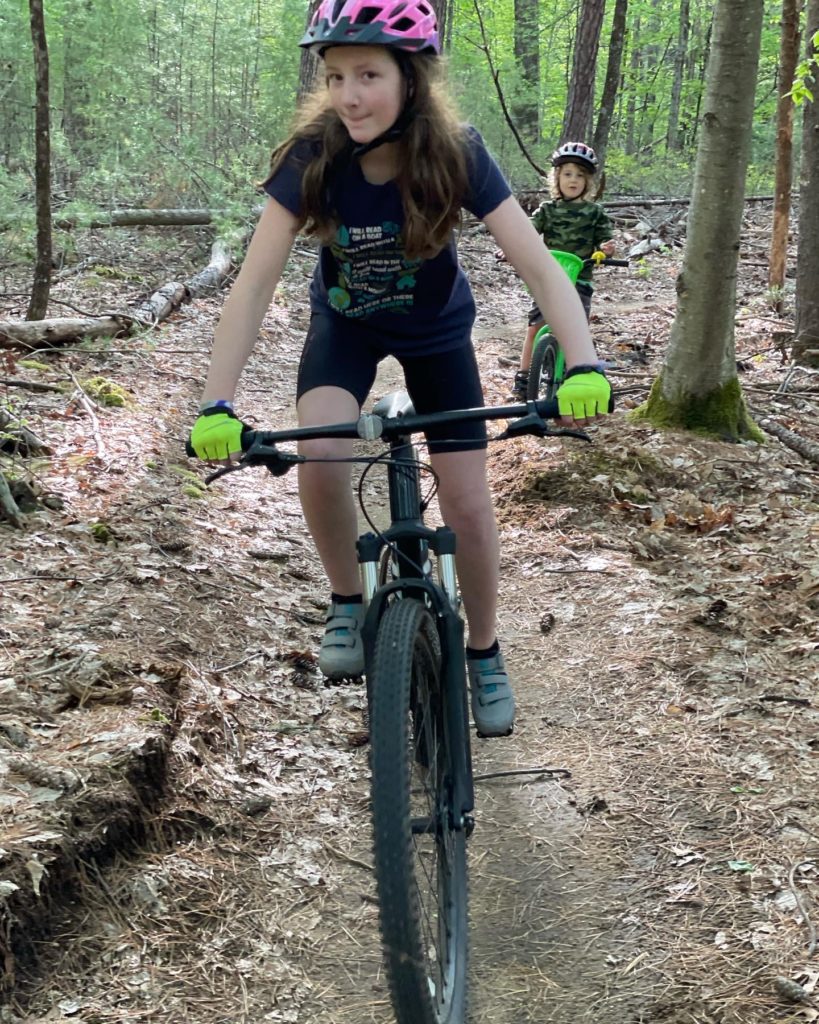 The spring Shredders season is 10 weeks long. On week 2 she crashed bad enough the bike needed some attention (she was scratched but not broken). We upgraded her bike and gave her clipless pedals. After a few spins in our yard to get the hang of clipping and unclipping she was back on the trails.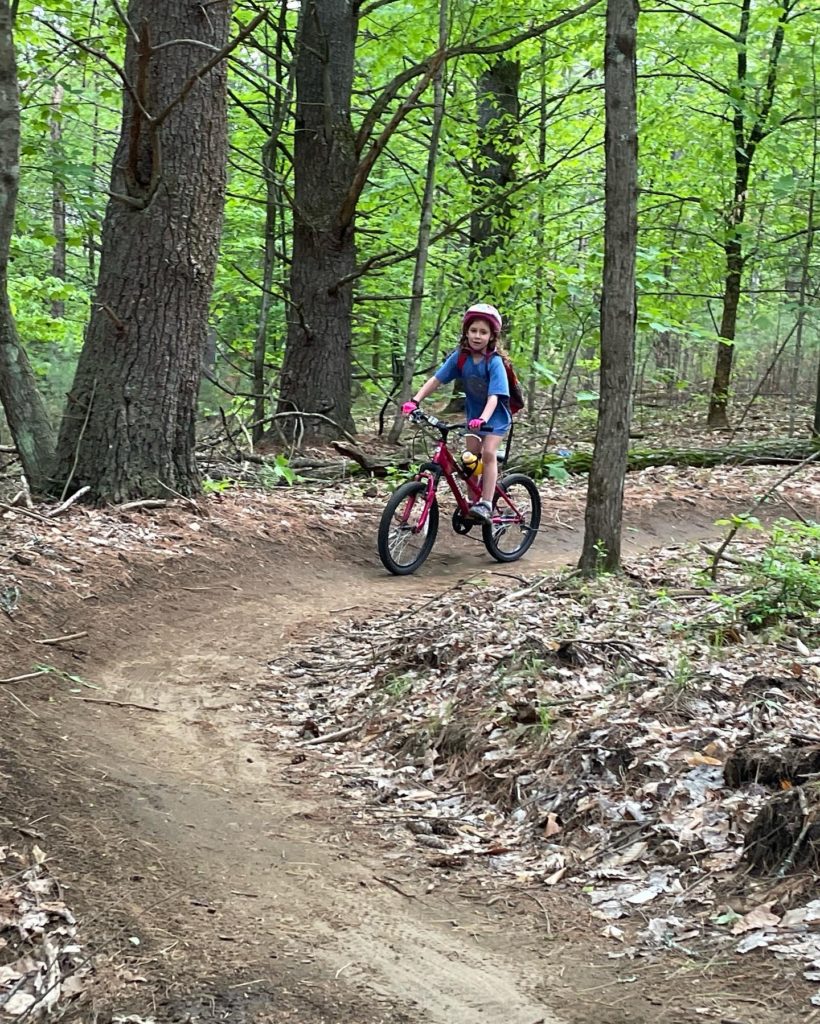 Ainsley rode with a younger Shredders group other nights of the week. Those evenings, RK, the boys and I rode those trails too- which meant many weeks RK was riding 3-4 nights a week on trails. Which quickly became not enough time on her bike.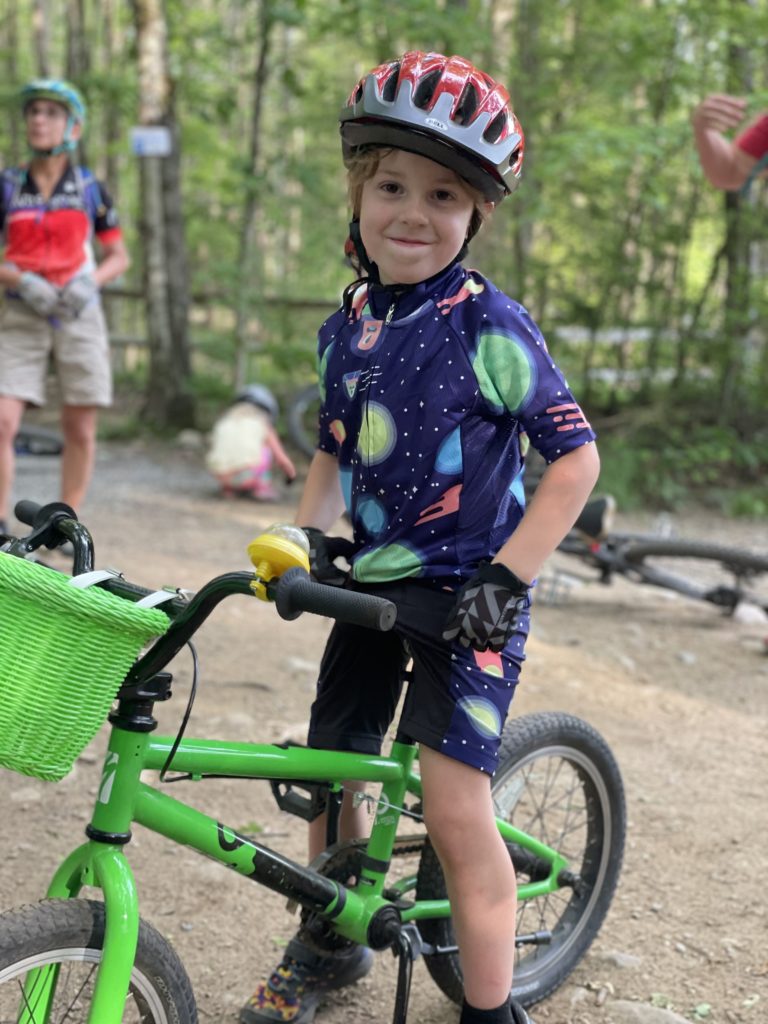 With some assistance in learning the fine arts of 'dumpster diving' we scavenged some wood scraps the kids spent an afternoon building a front yard skills park.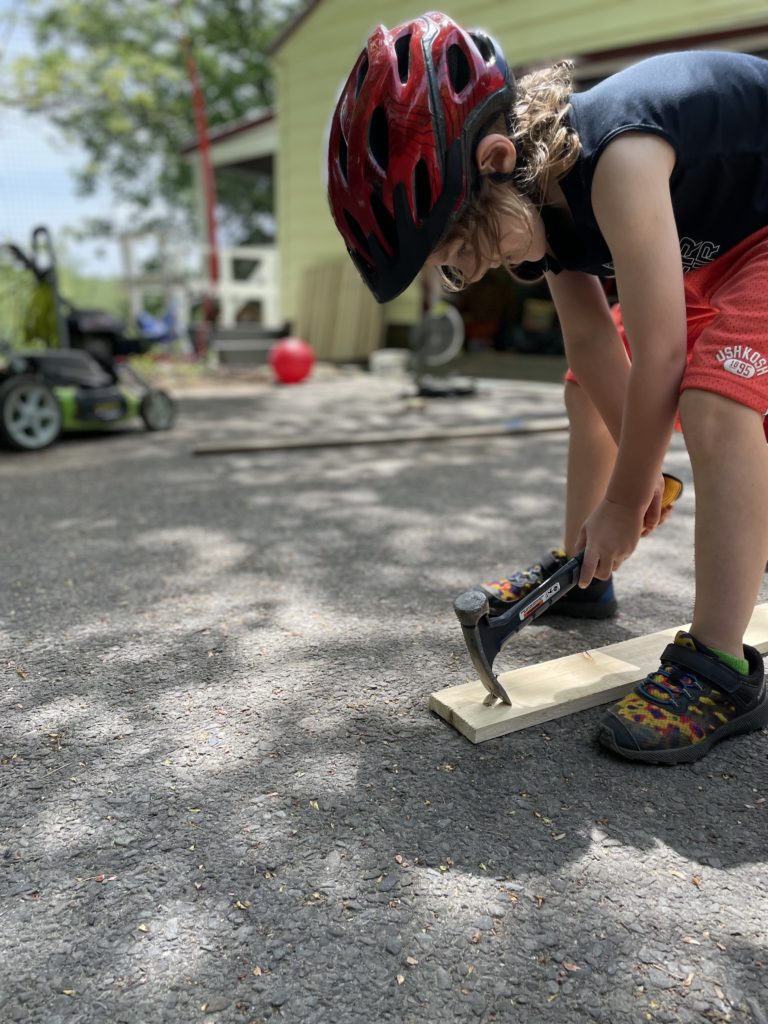 My front yard may never grow beautiful green grass, but it is doing a great job of growing memories for my kids this summer so I'm not complaining (too loudly).
If you happen to be local and looking for a fun activity for your kiddo, check out the Saratoga Shredders. If you're local and just looking for some summer fun let us know, we'd love to shred some trails with you.