We made it home. We survived 6 people on the road traveling in our minivan for 6,474.6 miles over 33 days. We mostly stayed in hotels, with some key stops including some sleepovers with friends and family. Below I'll highlight some things that worked really well, some things we will change for next time, our favorite parts of the trip, and the not so great parts. If you've followed along for the past month, thank you. If you're just checking in for the highlights, feel free to look back over our favorite adventures for more photos and details.
Final Stats:
Trip length: 33 days
Miles traveled : 6474.6
States visited : 19
Tanks of gas pumped: 21
Meltdowns: 17
Loads of Laundry: 26
Illness: 5
Socks lost or destroyed: 7
Car doors broken: 1
Things that worked really well:
⭐️⭐️⭐️⭐️ Our car: When we shared what we were doing many people asked if we had an RV. Upon hearing that we were doing it in a minivan, and didn't have any outside storage, we often got strange looks. Some things that helped were making 2 wooden shelves for the car. 1) Fit under the feet of the littles in the 3rd row (their feet don't touch the floor) and this served to keep their dropped toys within reach AND provided protective storage for little used items. 2) I also built a shelf for the trunk that made upper and lower storage areas – allowing our 'off-season' gear to be stowed away and kept the Yeti Cooler easily accessible. **Only 4 stars because on day 30 while loading the car in the cold the automatic door slider on the passenger rear door broke.
⭐️⭐️⭐️⭐️⭐️ Coolers- we had 2 large coolers in the car. The Yeti Tundra65 lived in the trunk and had meal items, extra food/drinks, and anything that needed to be kept truly cold. We also had our trusty Coleman Extreme 70qt – it rode between the middle row captain seats and has 4 cup holders on the lid. Inside were day snacks and shelf stable munchies – the cooler kept 'crushable' snacks safe while kids got in and out, and provided a 'table' surface for the big kids to play games on long drive days.
⭐️⭐️⭐️⭐️ Kevin's coffee backpack. I teased him relentlessly for using an entire backpack of space for his coffee needs. But it worked well, kept him caffeinated ie happy, and didn't require us to make an extra stop at the start of each day. **Only 4 stars because the insulated cup kept the coffee too hot for too long.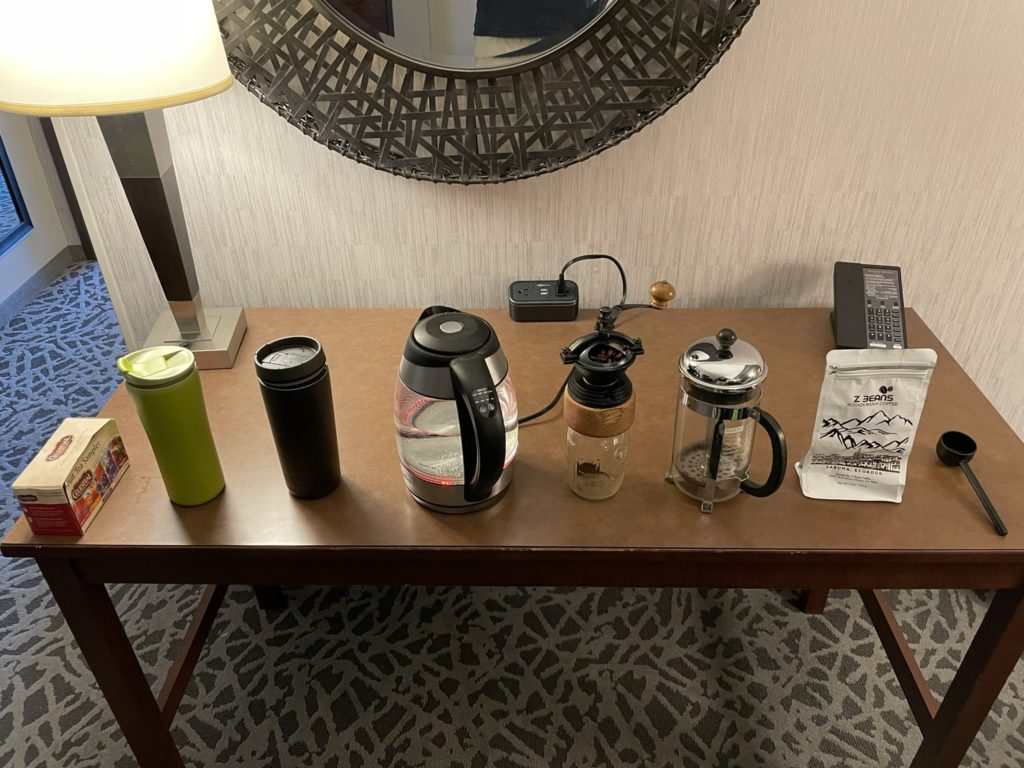 Things I will change for next time:
Socks. I underestimated the amount of socks we would lose. We lost socks to the laundry gremlins, to the crevices of the van floor, probably in hotel parking lots unloading, and to general wear and tear from lots of walking. Lesson learned… pack more socks.
Kevin would pack more warm clothes. Only one of us didn't have a jacket, a warm hat, gloves, or generally enough warm clothes. I'll let that statement stand alone.
Hotel Thank You Notes- I had the great idea to pack thank you note cards IN the coffee bag, a bag that would be in the hotel every night. I didn't take into account that COVID precautions removed the pens from the hotel rooms. Or remember to take the cash for tips from the bank bag and add them to the coffee bag. The idea was great, but most mornings were a scramble to find a pen/crayon etc. to write the note and an extra trip to the car for the correct cash to add.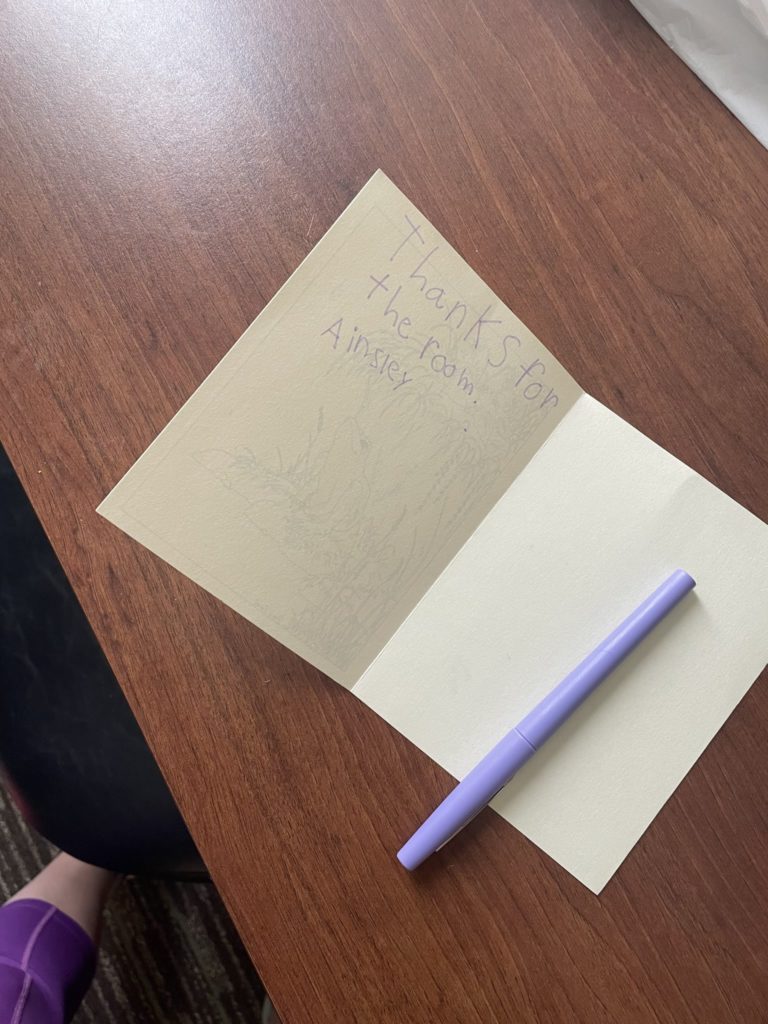 Superlatives
Favorite National Park: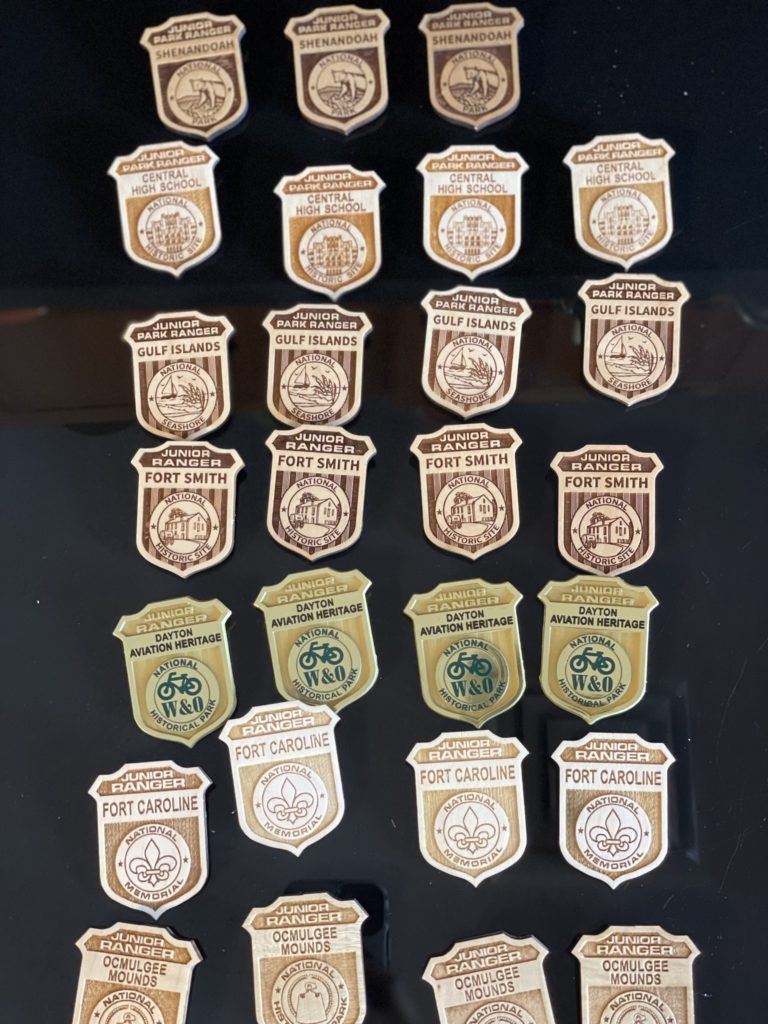 Favorite Activities: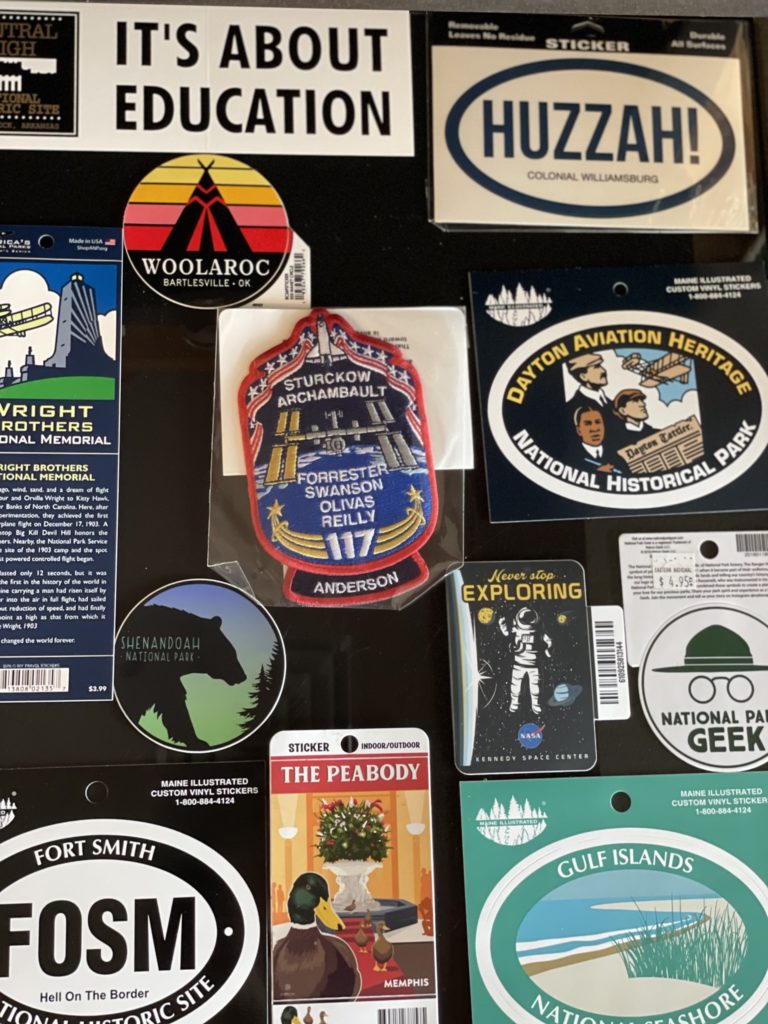 Favorite Foods:
R: Braum's Ice Cream
D: Uncle Karl's Pulled Pork
A: Ice Cream at Braum's
G: Chocolate Milk
Kv: Hot Sauce bar at Tijuana Flats
Ks: Crab Legs at Pinchers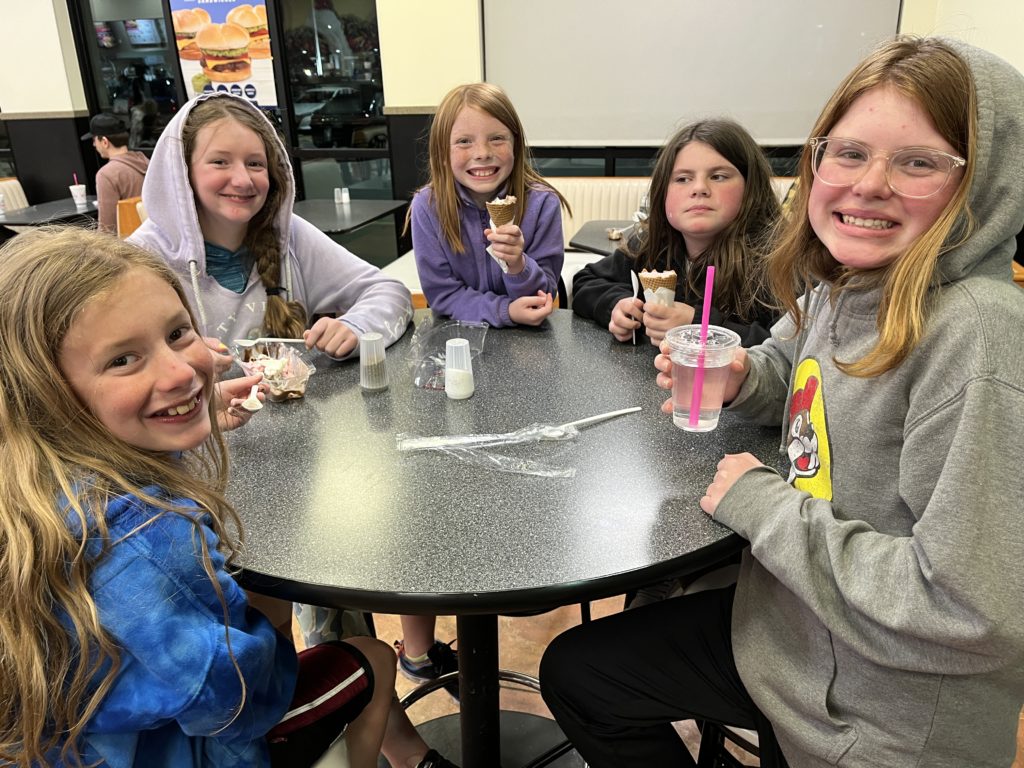 Least Favorite Part of the Trip:
R: Being sick in Florida
D: Getting hurt on the trampoline
A: Leaving friend's houses
G: Ending the trip
Kv: Interstate 90 in NY
Ks: Illness
What We Would Change:
R: Pack more activities other than books
D: Have a wider variety of snacks in the car
A: Remember to pack goggles
G: Pack a neck pillow
Kv: Pack warm clothes
Ks: Add in more flex days- I had 3 built in, we used them all and still had to cut items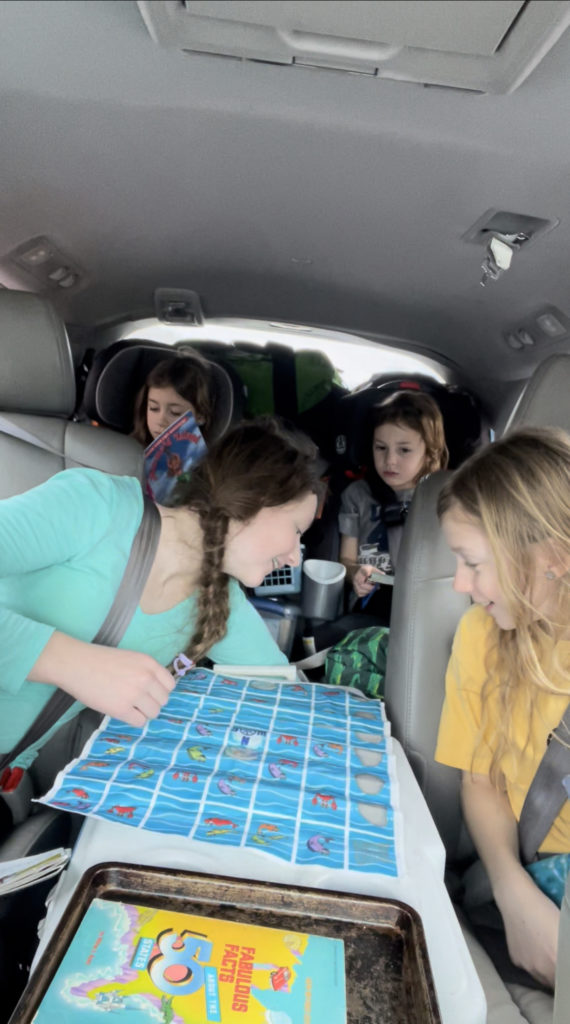 Other Honorable Mention Items:
We still had happy giggly children when we pulled in our driveway after 33 days in close proximity to each other.
Kevin was able to successfully work throughout the trip – including in the car while the kids and I had dance parties all around him.
A late in the game schedule change due to illness let us get a bonus stay with 'new' friends who graciously accepted our 6-pack into their house last minute.
We took math and spelling books with us, but history, science, reading, and writing were done using National Parks and the other educational stops we did along the way.
Pokemon – the big kids played hours of Pokemon in the car!
While we do have an entertainment system in the van, we watched a total of 6 movies. All on drive days where we needed them to be distracted enough to get some miles under us between stops.
Drury Hotels. Family owned and based out of St. Louis, we don't have them much on the east coast. But they were everyone's favorite hotel. They beat out Marriott, Hilton, and Hyatt every time!
Pensacola Beach – another late addition to the trip was a favorite part of the trip.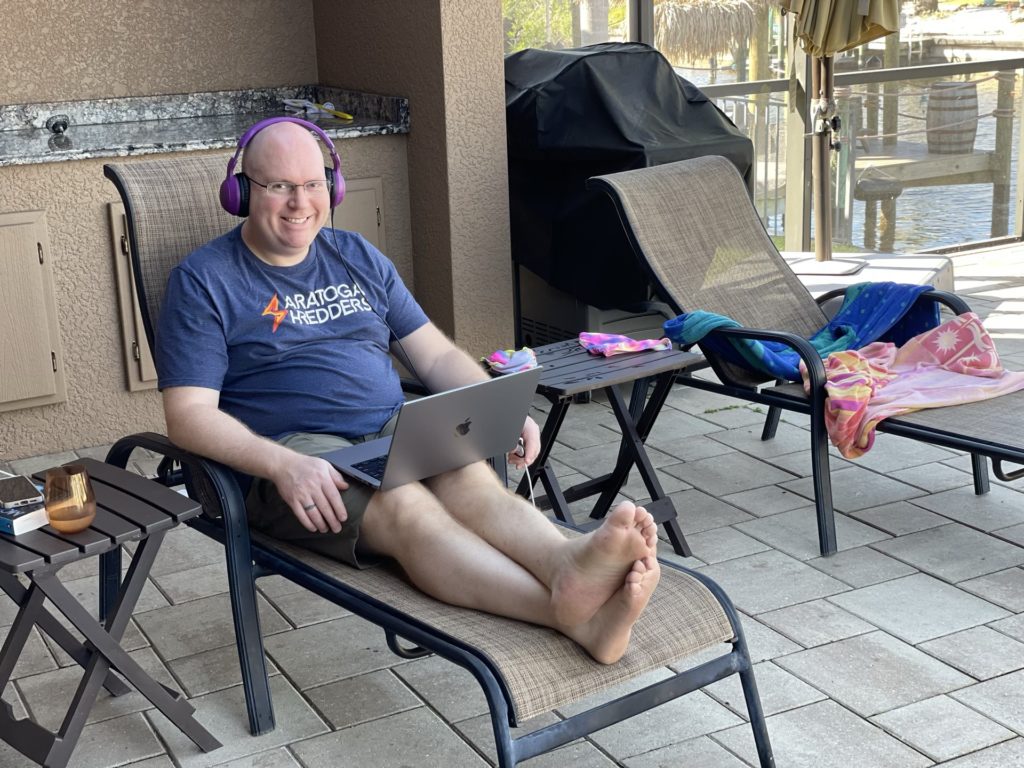 Lastly, those dance parties… they have their own road trip playlist. Songs were added round-robin style with key songs add at appropriate intervals (ie: Devil went down to Georgia, Walking in Memphis, etc.). So if you want to experience the eclectic preferences of our diverse family members feel free to have a listen to the '32 Days in America Playlist'.