Yesterday, we did what we call The Great Garage Swap, which is where we unload all of our winter gear from the storage shed (nicknamed "the barn"), load it back up with all of our summer stuff (bikes, scooters, etc) and then get all of our winter gear organized in the garage.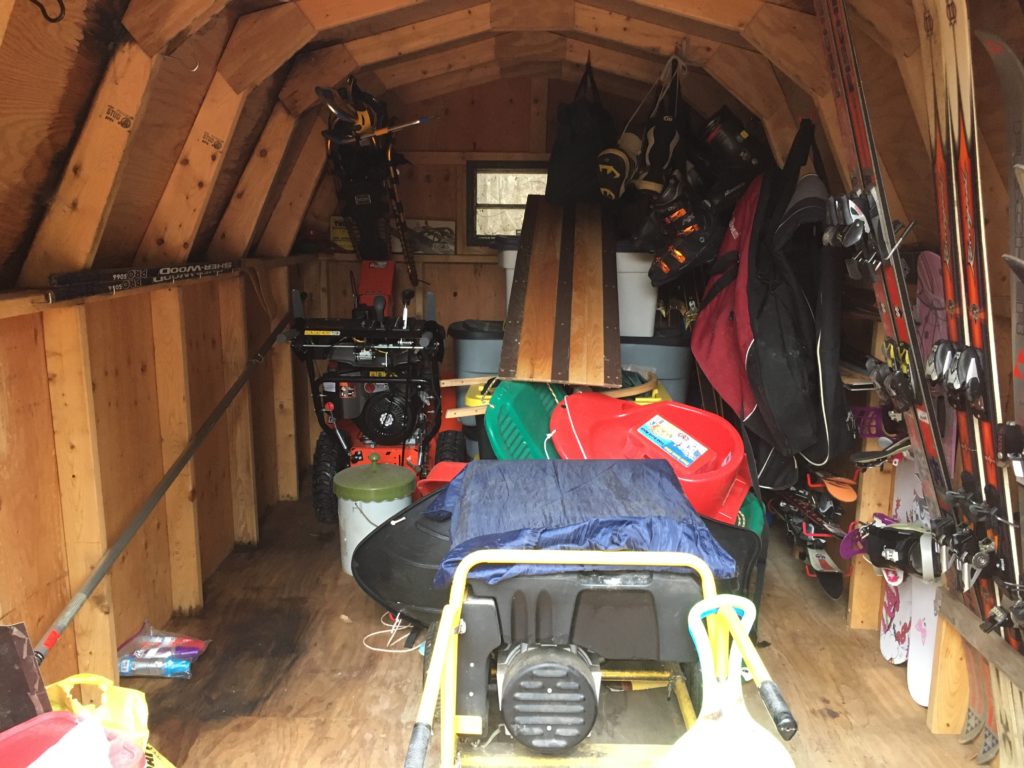 We were under a tight timeline, because wind and rain were coming at around 2pm, so we needed to get everything completely switched before the weather turned.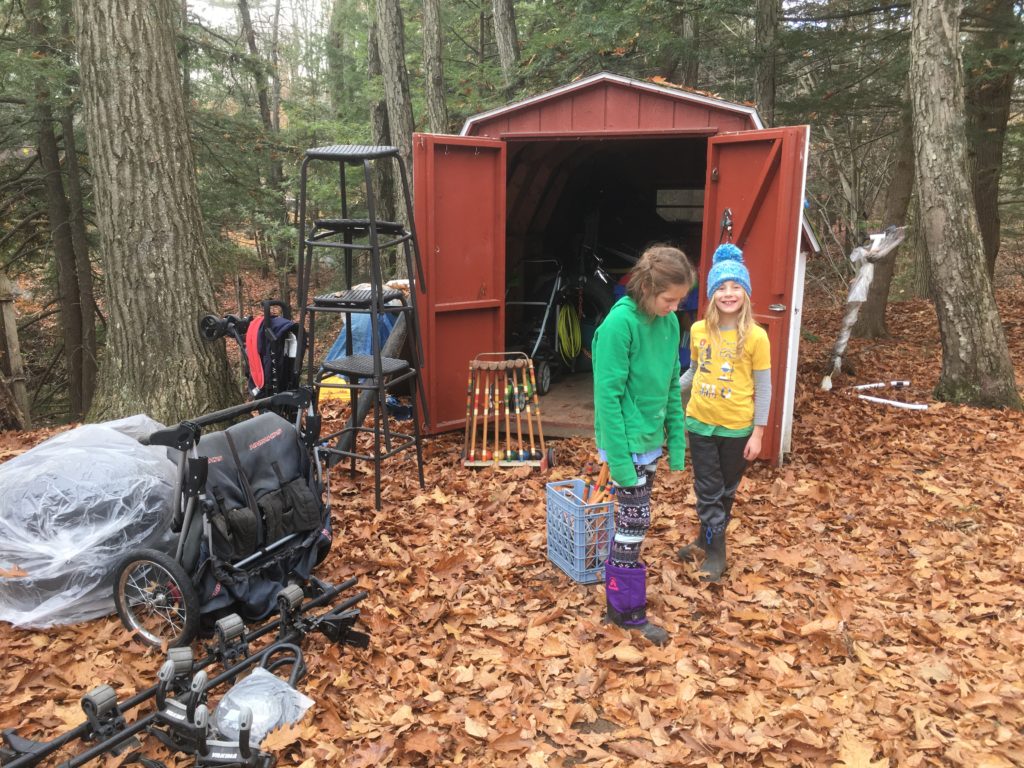 We made it, but just barely—we got inside just in time for the rain to start.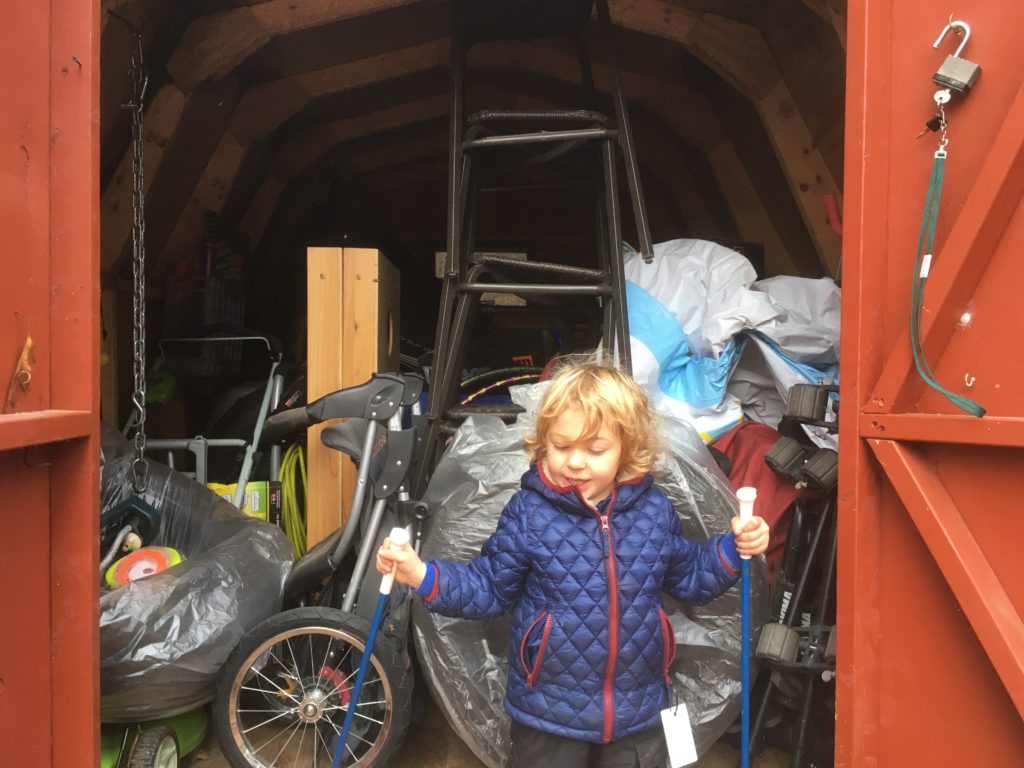 We also took down the monkey swing and tire swing, stowed the slides and sand/water table, moved the rocking chairs to the back porch, and otherwise prepared the outside of the house for winter. All that's left outside now is our fire pit and our Adirondack chairs, because who doesn't enjoy a mid-winter campfire?