A few weeks ago a good friend turned us onto a set of nearby trails that are under-utilized. Which is great for my COVID sensibilities. Most days we never see anyone – in the parking lot or on the miles of trails that twist and turn. As if I needed another reason to like these trails- they are close enough to our house that Kevin can join us for a quick loop midday.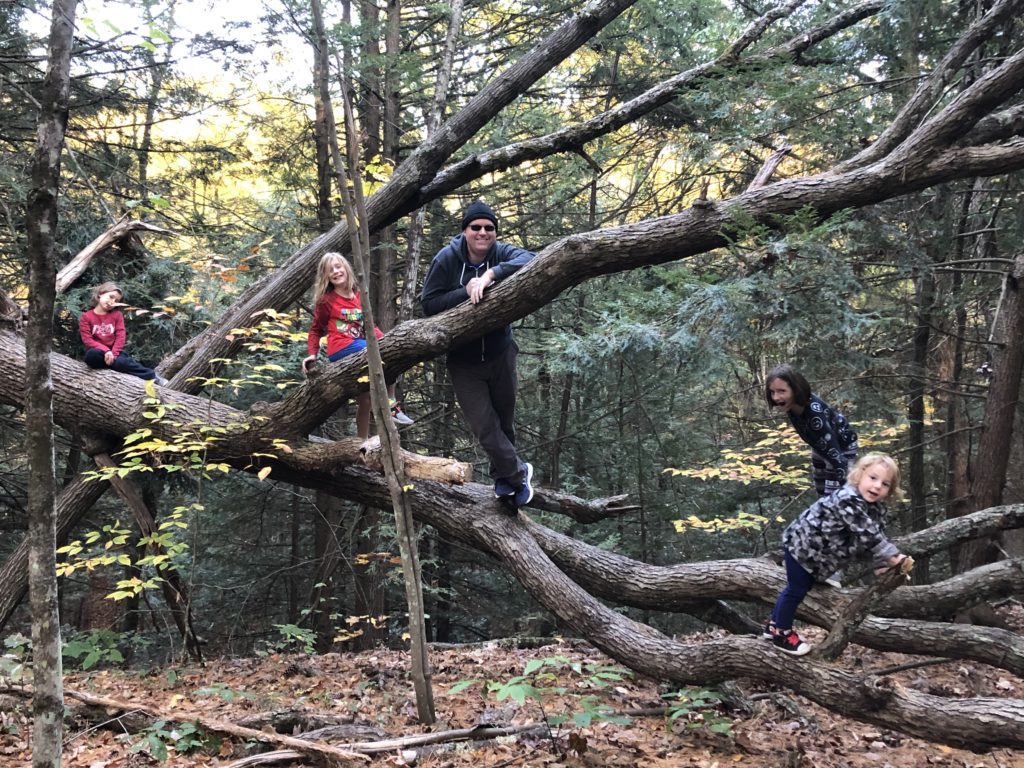 With plenty of trails that criss-cross the kids aren't bored. There are always new downed trees to climb…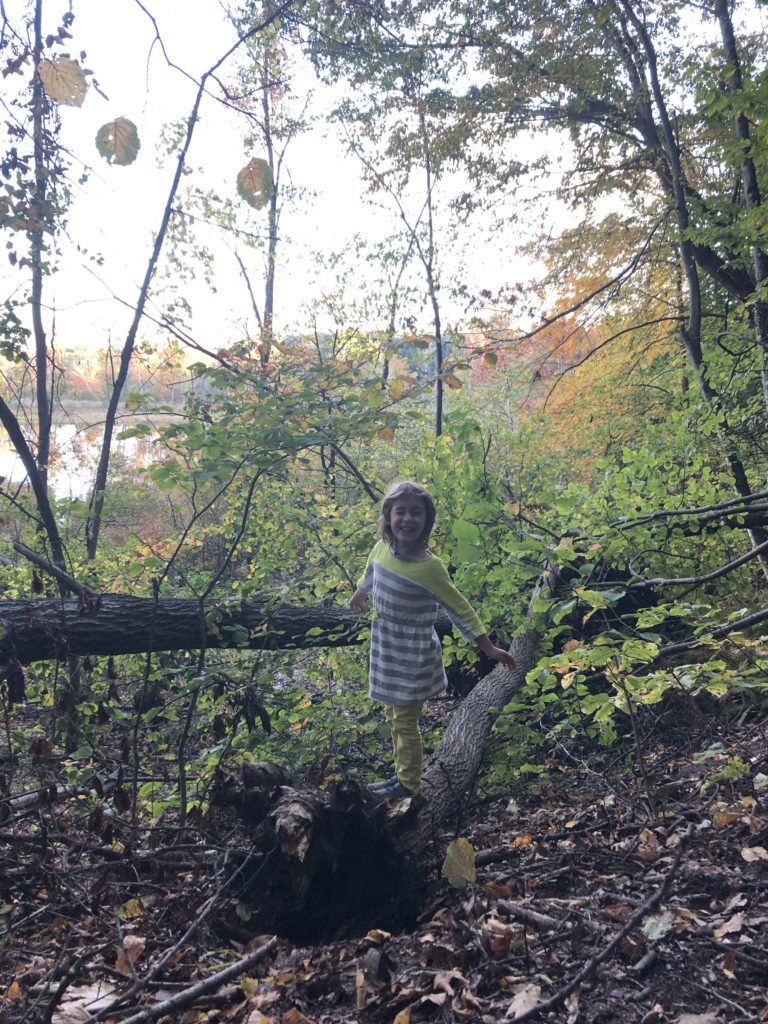 …or branches to hang from.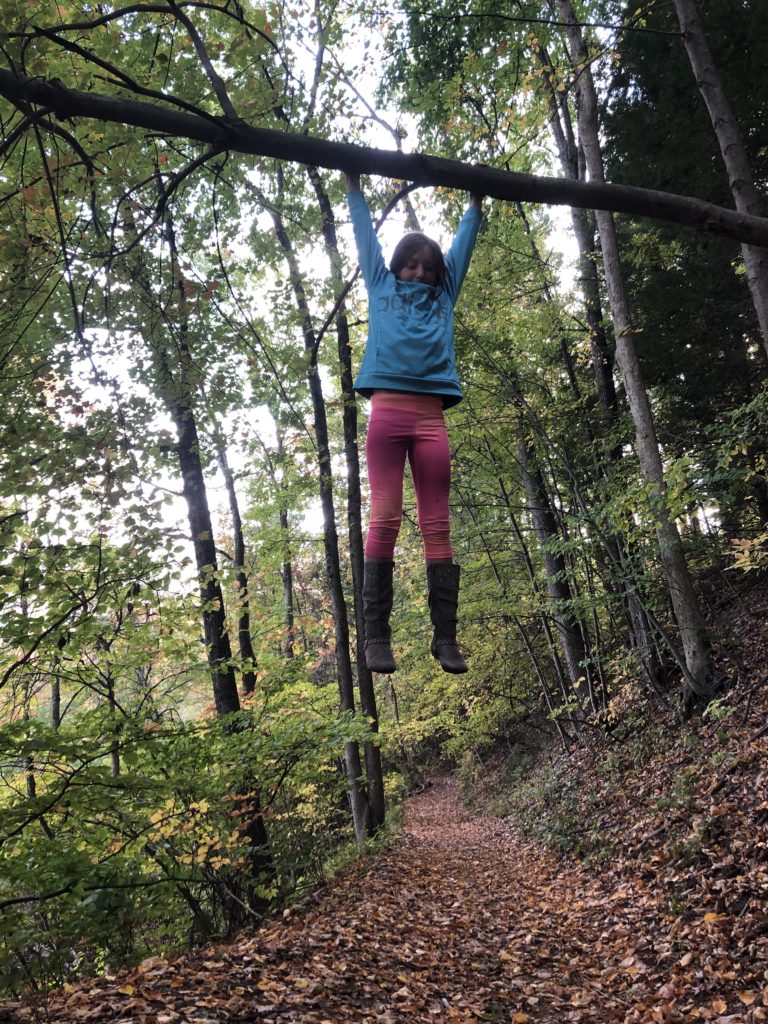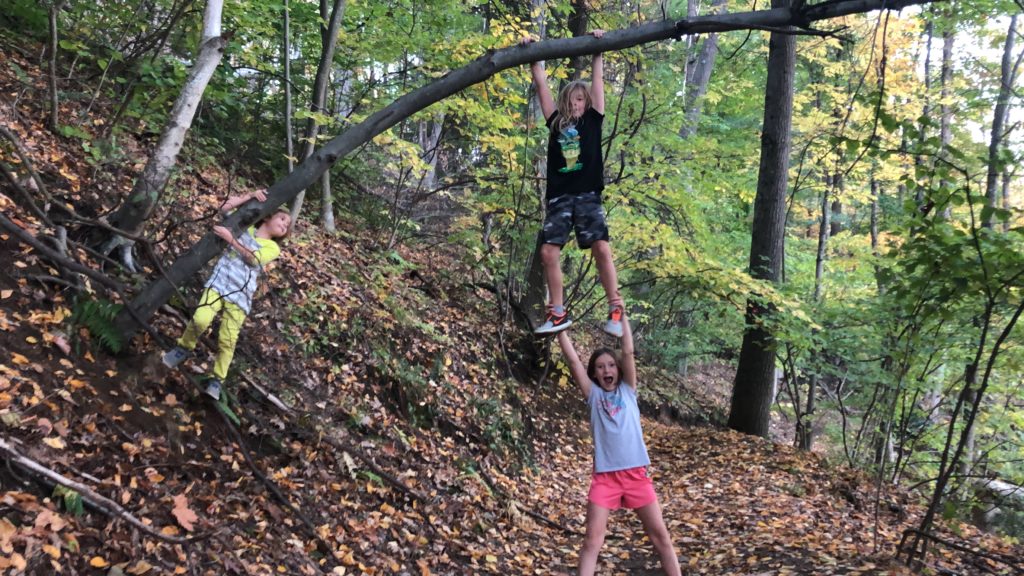 Nature is our playground – the place where the kids can run, scream, jump and slide.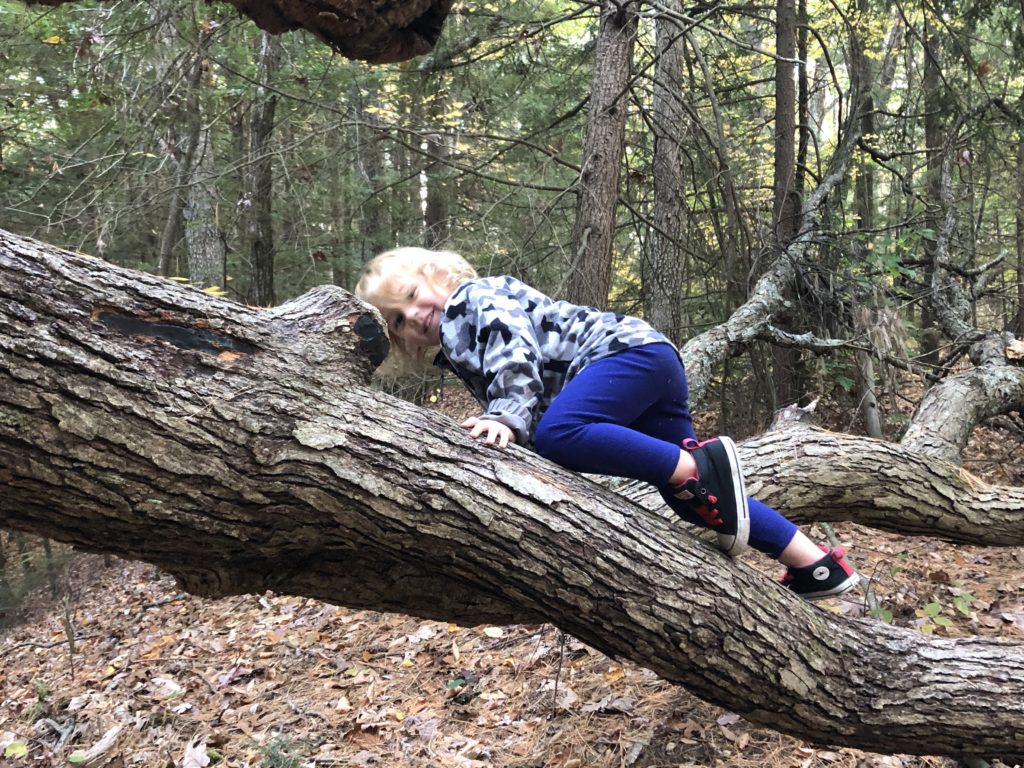 It's also our classroom- where the kids discover the power of wind and water, the strength and perseverance of the trees' desires, and wonder of nature.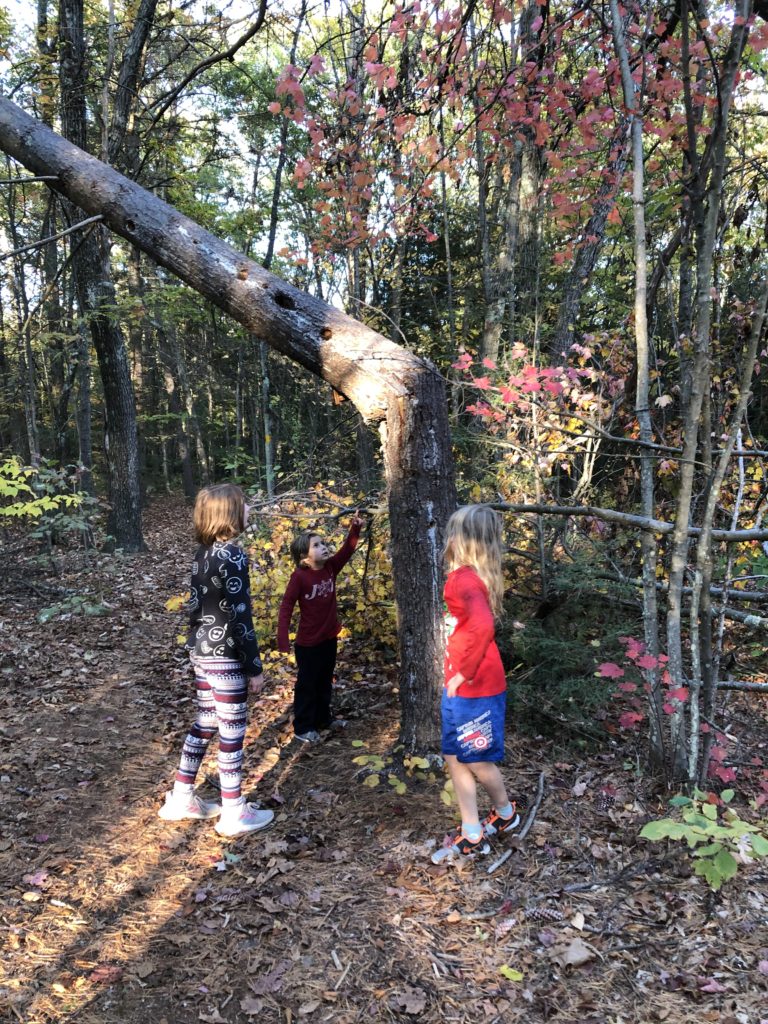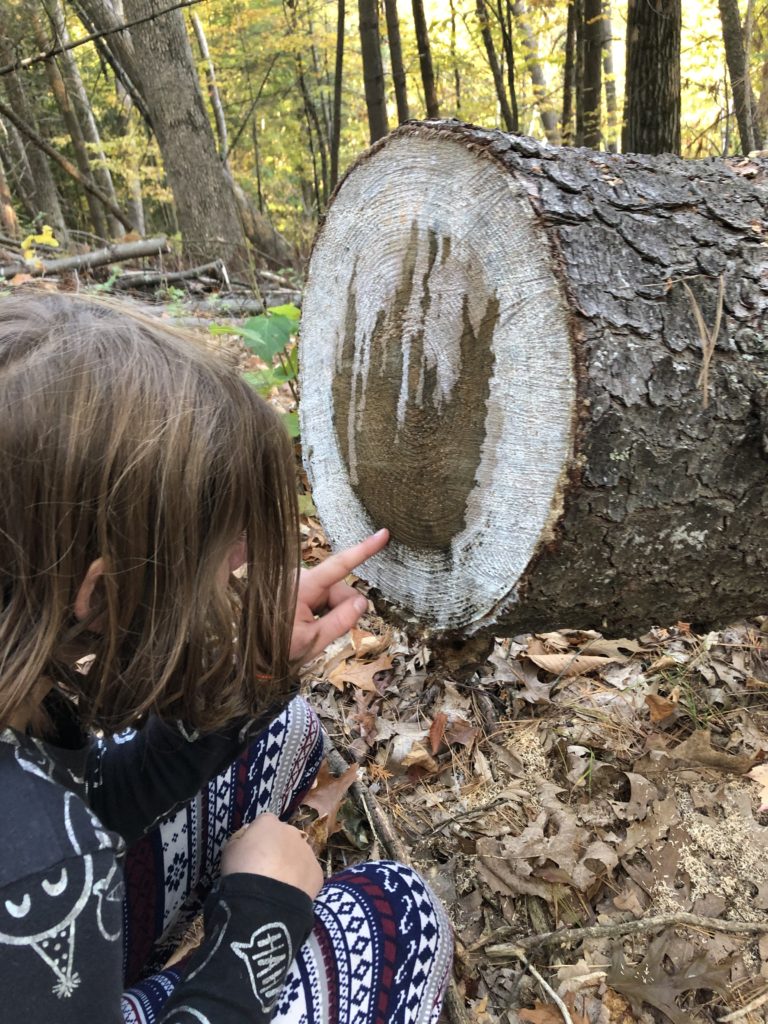 We love being outside, but as the days got cooler and the water temperature dropped we thanked the river for a great summer and moved back into the woods.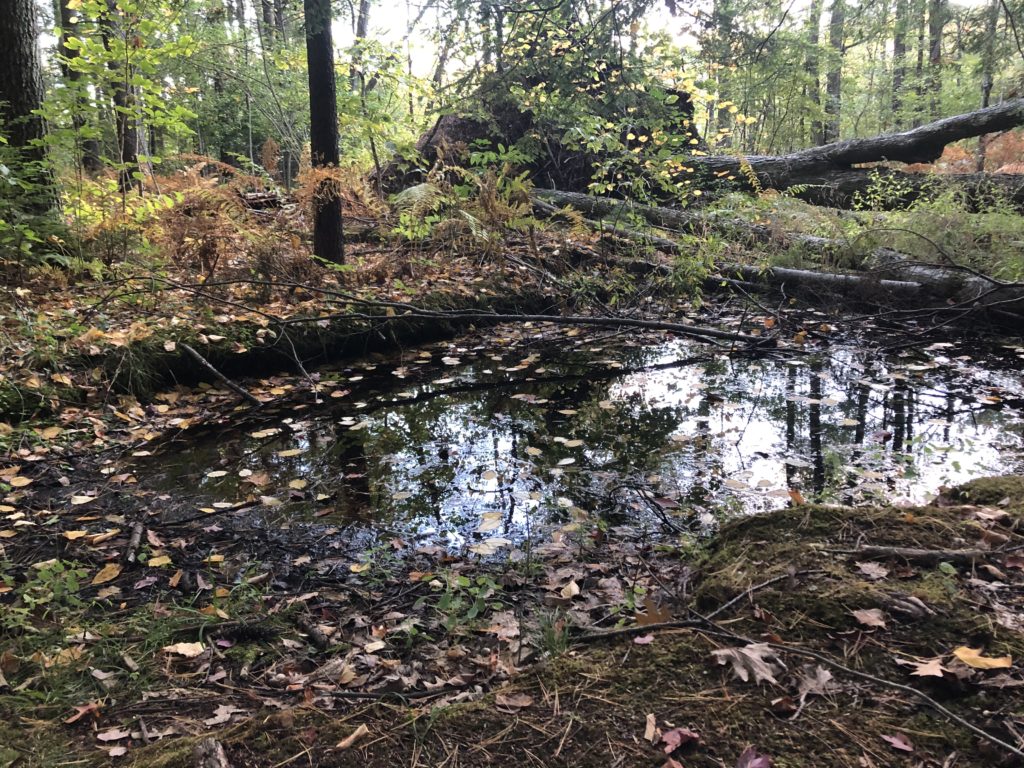 We so very fortunate to have such an amazing 'back yard' to explore on these crisp fall days. And for hidden gems to continue to explore and maybe just maybe a few more photos where all four are looking at the camera.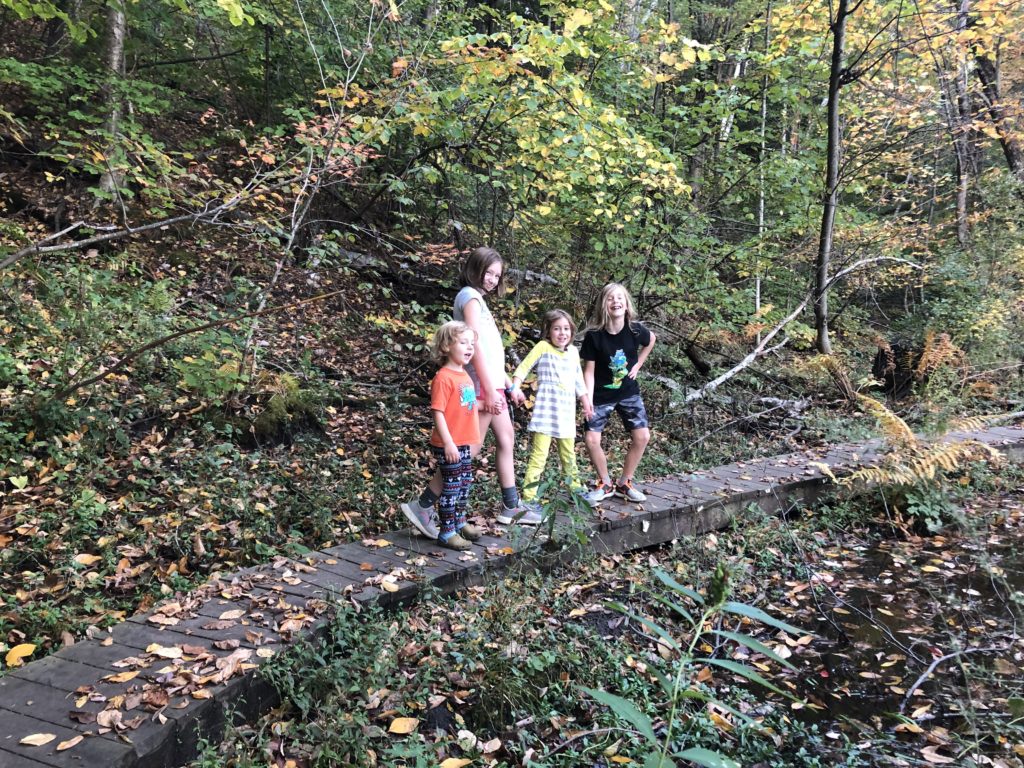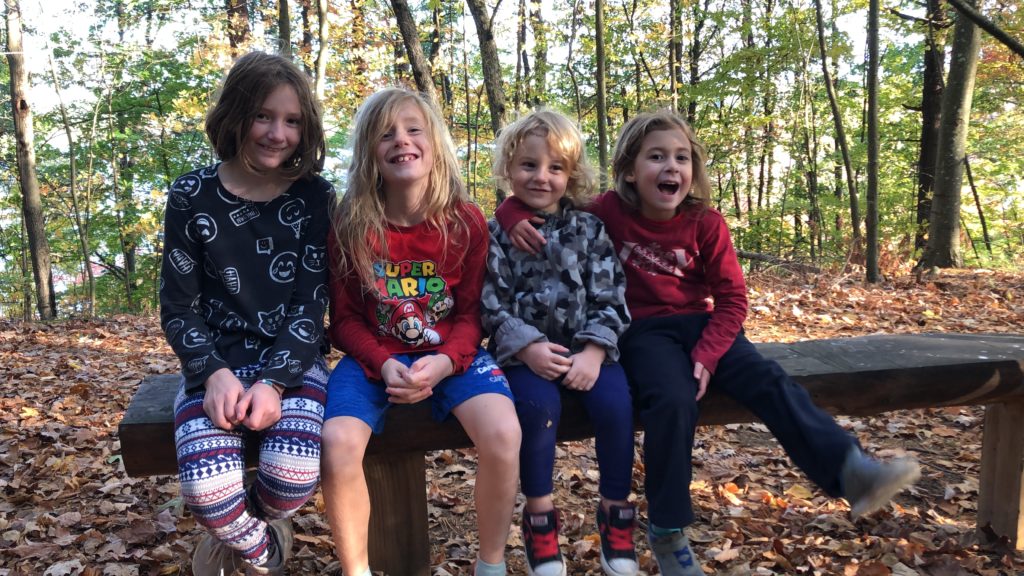 We hope you are all enjoying the fall weather wherever you are.